Betika is one of the betting sites by Kenyan players. It is user-friendly and convenient and offers various sports and events to bet on and one can use the provided SpesaLink Betika Betting tips predictions in our spesalink site to place their bets.This article, gives information on how one can go about placing bets on Betika betting platform and some of the pre-requisites required before placing a bet.
Register first
It is appropriate that you register if you want to place a bet in Betika. This can be done by visiting the website and clicking on 'signup'. Otherwise, one can SMS 'Betika' to '29090' and register via the phone . As soon as one receives a confirmation message from the same number, one can start to bet.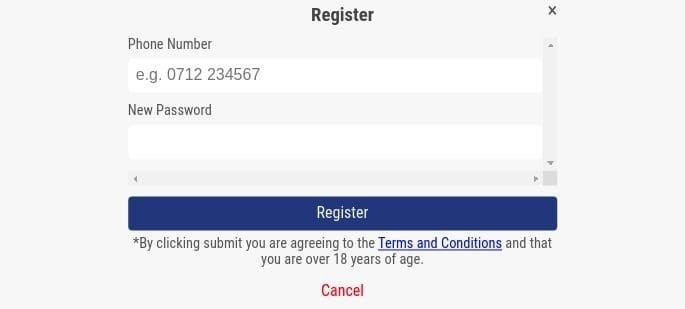 Top up your account
Once the registration is complete, it is time to deposit some cash into your account .This can be done via M-PESA for Betika Kenya players. One can also utilize other banking options to load up one's account such as credit cards, e-wallets, and bank transfer.

Betika Jackpot
The Midweek Jackpot comprises 15 games.
The Midweek Jackpot winning amount is fixed at 15 million shillings
Requirements for placing a jackpot Bet
For you to place a bet on the Midweek Jackpot, you need to have sh.15.
You can place as many Jackpot Bets as you prefer.
Jackpot double combination Bet
The DOUBLE COMBINATION on the Jackpot helps those who have been placing multiple bets on the Jackpot to do this in one bet. For instance if you are sure all the other games will be away wins apart from the last three games on the Grand Jackpot which you think might be a Home win or a draw for the last three this feature can be applicable.
The maximum number of double combinations is 3 per bet.
How to place a Jackpot bet.
You can currently place your Midweek Jackpot bets through both the Betika App and our website platform by following the link: https://www.betika.com/weekly-jackpots but you can obtain the Spesalink Betika betting tips prediction on SpesaLink APP by following the link:https://play.google.com/store/apps/details?id=com.spesalink.betzone&hl=en